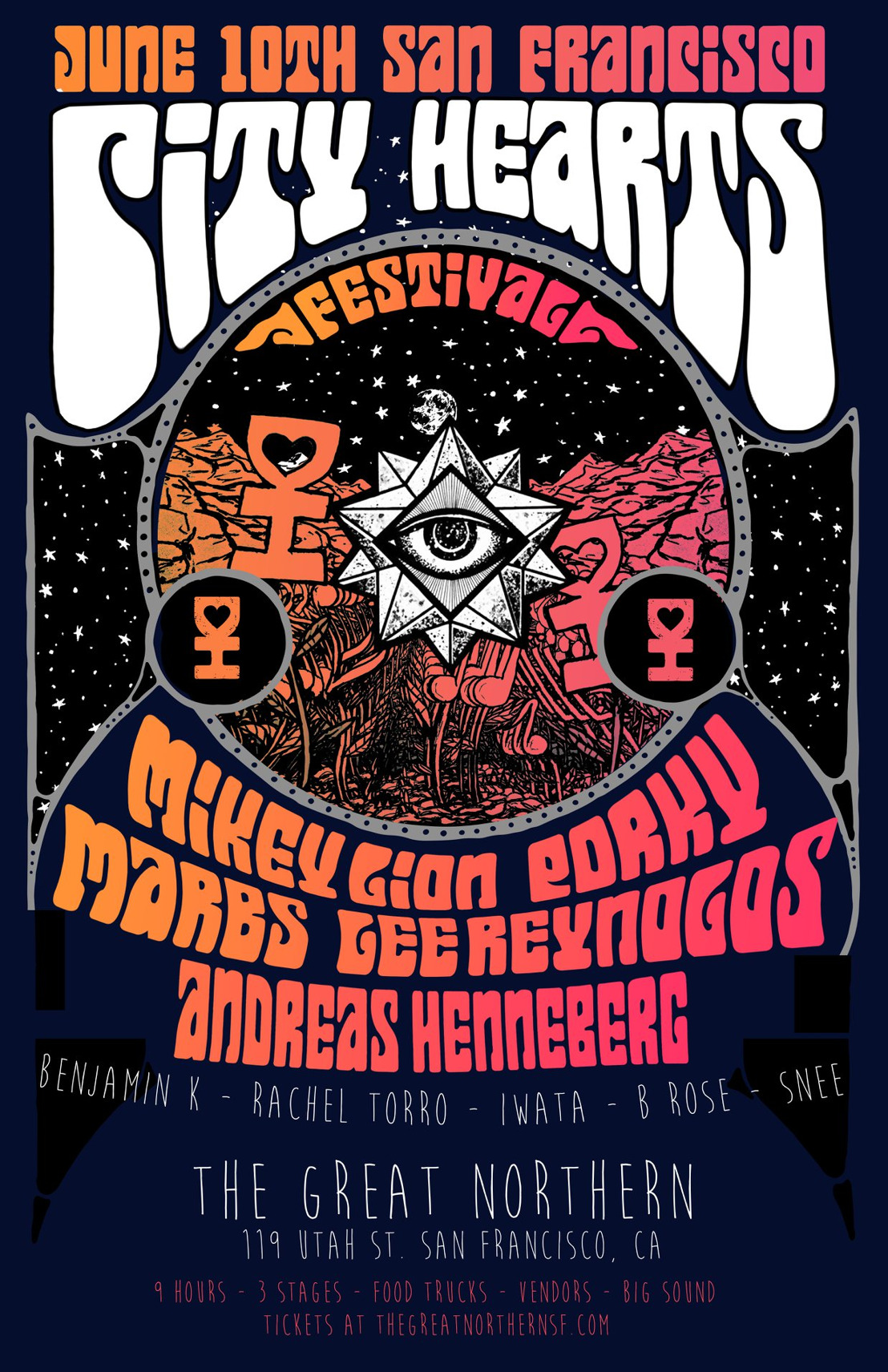 Desert Hearts Announces City Hearts Festival San Francisco
Thursday, April 5, 2018 — Day into Night Indoor-Outdoor Event to Be Held Sunday, June 10th
9 Hours of House, Techno, Love With Mikey Lion, Lee Reynolds, Marbs, and Porky
More Special Guests To Be Announced
Tickets On Sale Now: http://bit.ly/CHFsf
Today Desert Hearts have announced the launch of City Hearts Festival San Francisco, bringing all the facets and flare of the Desert event to the urban core of one of their favorite cities Sunday June 10th.
The day into night, indoor-outdoor affair will see Desert Hearts takeover the full block on which the iconic Great Northern sits. All the while breathing life into San Francisco's foggy streets with their renowned City Hearts Festival production. Desert Hearts friends and family can expect a full score of the performers, immersive art installations, theme camps, live painting, food trucks and decor that the event has become known for.
Of course it will be the music that stands at the core of the event, with nine hours of House, Techno, and Love acting as the binding force for this urban journey. Desert Hearts crew DJs Mikey Lion, Lee Reynolds, Marbs, and Porky will be joined by a soon to be announced cast of guest artists that will be sure to delight and bewitch devout SF followers of the movement.
Desert Hearts will also use this new event to engage their community for change and social action with the continuation of Helping Hearts, a charitable division of the DH movement. Together with fans and other allies Desert Hearts will personally deliver items of need to the homeless of the city in an effort to let their ethos spill beyond the gates of their events and into their host communities. To donate to Helping Hearts or to learn most visit: https://deserthearts.us/helping-hearts/
Desert Hearts will transform the streets of San Francisco into a no-holds barred soirée of savagery from Noon to Night on June 10th - come one come all.
Tickets On Sale Now:
http://bit.ly/CHFsf
For More Info on City Hearts Festival San Francisco and Desert Hearts:
https://deserthearts.us/
Connect with Desert Hearts
www.deserthearts.us
www.soundcloud.com/desert-hearts-records
www.facebook.com/wearedeserthearts
www.instagram.com/deserthearts
www.twitter.com/deserthearts